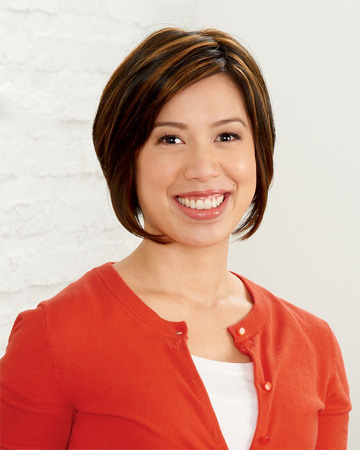 Christine Hà (Vietnamese: Hà Huy?n Trân, born May 9, 1979 in California), American chef and writer from Houston, Texas, is the first blind contestant and the winner of the third season of MasterChef in 2012.
Hà lived in Lakewood, California and Long Beach as a young child before her family moved to Houston.
Hà suffers from neuromyelitis optica, in which a person's own immune system attacks the optic nerves and spinal cord. In 2004 she was diagnosed and gradually started losing her vision, and was almost completely blind by 2007, and describes her vision "as looking at a very foggy mirror after a hot shower".
Xem tiếp...