Nguyễn Ngọc Ngạn 25 Năm Sân Khấu - San Jose, CA

30-07-2017

Live Show :: Hồ Quang Hiếu - Montreal, Canada

02-09-2017

Những Tình Khúc Vượt Thời Gian - Ottawa, Canada

21-10-2017

Summer Love Party - Falls Church, VA

19-08-2017

Nguyễn Ngọc Ngạn :: Kể Chuyện Trong Đêm - Tulalip, WA

19-07-2017

Cám Ơn Anh Người Thương Binh VNCH, kỳ 11 - San Jose, CA

06-08-2017

Mùa Thu Yêu Đương - Immokalee, FL

30-09-2017

Dạ Vũ Tình Yêu - Canada

21-10-2017

Ca Nhạc Từ Thiện :: Tình Yêu 4 - 2500 Valby, Demark

09-09-2017

Dạ Vũ Sweet Dream - Westminster, CA

09-07-2017

IndepenDANCE - St. Louis, MO

04-07-2017

Hồ Ngọc Hà :: Love Songs - San Jose, CA

08-07-2017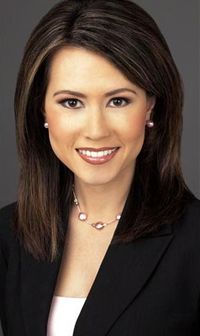 Betty Nguyễn was born in Saigon, Vietnam. Her family emigrated to the United States after the event of April 30, 1975.

Betty Nguyen is currently a news anchor for CNN/U.S. Based in the network`s world headquarters in Atlanta, Nguyen joined the network in April 2004.

Nguyen has anchored portions of CNN`s coverage of the tsunami disaster in South Asia, the Iraqi elections in January 2005 and the June 28, 2004, handover of sovereignty to Iraq. Additionally, she contributed to the network`s comprehensive coverage of Florida hurricanes Charley, Frances, Ivan and Jeanne throughout the summer months.

Xem tiếp...
| | | |
| --- | --- | --- |
| Entertainment | | Information |
| | | |