Tran Dinh Truong (born 1932) a Vietnamese-American was born in South Vietnam.

Biography

A devout Anti-Communist during the Fall of Saigon, as the Principal owner of the Vishipco Line, the largest shipping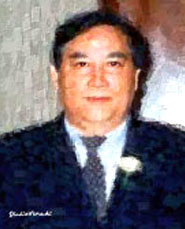 company in South Vietnam he used his company's resources, of 24 commercial ships and hundreds of trucks, to aid in the evacuation of thousands of American civilians and military personnel while the Army of the Republic of Vietnam (ARVN), defended South Vietnam against the invading Communist North Vietnamese Army and their Viet Cong Agents.
Xem tiếp...